Meet Our Team
---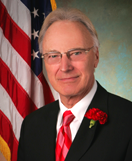 Attorney Bob Kostin, founder/owner of Robert E. Kostin Law Offices, has provided clients with extensive legal expertise and a true care and compassion for more than 25 years.
Admitted to practice in all the courts of Michigan, Bob Kostin has filed cases in:
US Supreme Court
US 6th Circuit Court of Appeals
Michigan Supreme Court
Michigan Court of Appeals
Michigan's Circuit Courts
Michigan's District Courts
Professionally, Bob is a member of the:
State Bar of Michigan
Oakland County Bar Association
American Bar Association
American Trial Lawyers
Criminal Defense Attorneys of Michigan
Bob and his legal practice have received a wide variety of awards and accolades through the years. Here are the most recent ones:
Voted Top Lawyer in Metro Detroit, 2010, in dbusiness
Voted Best of the Best attorney by readers of the Clarkston News (3 years in a row)
Martindale-Hubbell's top ranking –called Triple AAA, pure rated
Through the years, Bob has lent his leadership to a wide variety of organizations throughout Michigan, currently participating as:
Commissioner, Oakland County Parks & Recreation
Hearing Officer, Waterford Dangerous Buildings
Board of Directors, Pine Knob Manor Homes
Board of Directors, Landings Condominium Association
Clarkston Chamber of Commerce
Clarkston Optimist Club
Bob also is known for his active charitable giving and activities and his philosophy of grass-roots community involvement. Following, are just a few of the ways that Robert E. Kostin Law Offices has given back to the community through the years:
Clarkston Chamber Golf Outing
L. Brooks Patterson Golf Committee
Rock & Roll for SCAMP
SCAMP Home Tour
Clarkston and Springfield Township Concerts in the Park (sponsor)
Clarkston High School graduation parties
Clarkston and Springfield Township and Little League Baseball
Easter Egg Hunts in Springfield Township
Senior Spaghetti Dinners
Taste of Clarkston
Our Legal Assistants
The legal staff members of Robert E. Kostin Law Offices are true professionals who help create a trusted and loyal team. Our clients appreciate their warm, caring and knowledgeable help when they call us or come into our office.
We invite you to contact us today at Robert E Kostin Law Offices: (248) 620-1030